Welcome To Aqua Paradise
Aqua Paradise is South Carolina's premier choice for Hydropool Hot Tubs and Swim Spas. Here at Aqua Paradise, we pride ourselves on our product knowledge, service after the sale, and the relationships we build with our customers. When you leave our showroom, you will feel like family- we promise!
Shop Hot Tubs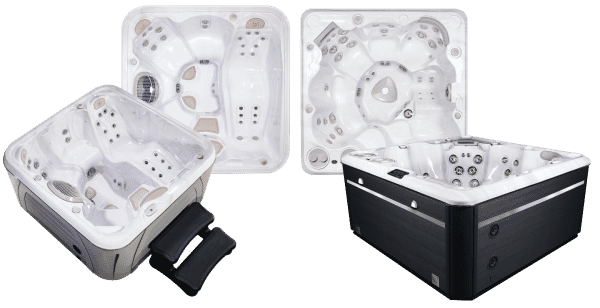 Hydropool Hot Tubs are designed to provide you with an exceptional Hot Tub Experience! Every one of our hot tubs feature advanced hydrotherapy, unmatched comfort, and unparalleled design.
Shop Swim Spas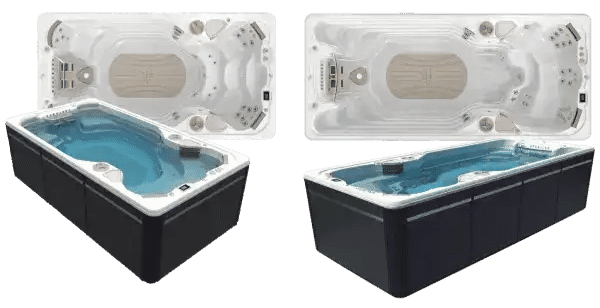 Hydropool Swim Spas are at the top of their class in both design and innovation. As the number one jetted swim spa in the industry, Hydropool provides the perfect pool that allows you to swim, exercise, and relax all year round.
See What Our Customers Have To Say
Find Your Perfect Hot Tub or Swim Spa
In a few simple steps, we will show you the ideal hot tub or swim spa for you!
Hot Tub or Swim Spa What's The Difference?
Hot tubs are considerably smaller than a swim Spa, accommodating 4-6 adults on average. Swim spas are much larger, up to 20′ long, with more than enough room for the whole family. A Hot Tub's primary purpose is to deliver an exceptional massage experience, while Swim Spas are multi-functional and are intended to be an all-in-one backyard water park. A well-designed Swim Spa will allow you to swim, exercise, have fun and relax year-round. That is why we believe a Swim Spa is the perfect pool. Hot tubs are usually kept between 94 and 104 degrees Fahrenheit while Swim Spas are typically kept from 75 to 95 Degrees Fahrenheit. Hot Tubs will typically range from $8K-$25K while Swim Spas on avg range between $20K and $60K. Even if you were to purchase both a hot tub and a swim spa, it likely still wouldn't cost more than an in-ground swimming pool. For a comprehensive overview and help decide which is right for you, check out this video, and download the buyers' guide, sure to answer all of your questions.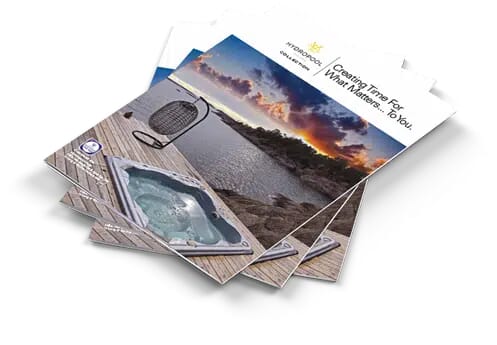 Free Hot Tub and Swim Spa Brochure
Every Hydropol Hot Tub and Swim Spa is designed to exceed your expectations with superior ergonomic design, jet options, and a 10-year structural guarantee. Wet your appetite for supreme luxury with a little light reading. Download the latest Hydropool Hot Tub and Swim Spa Brochures here. please take a look at our brochures to help choose the model which is right for you.
Free Hot Tub and Swim Spa Buyer's Guide
Whether it's staying active, defying stress, or combating pain, your Hydropool can and will help you be your best self. To help with your planning, explore our guide to assist your purchasing journey. Go a little deeper into the specs, and explore all the features and conditioning benefits of our World's Only Self-Cleaning
†
Hot Tubs. Jump in with Hydropool Hot Tubs. The Water is Calling.